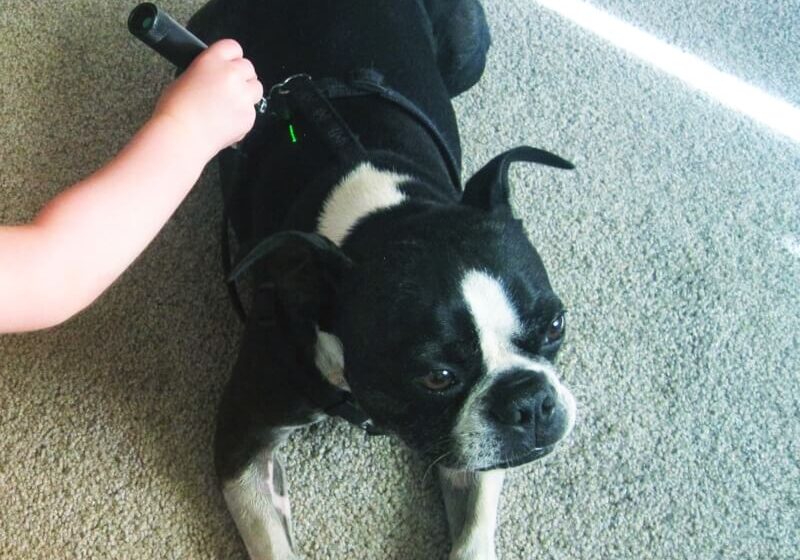 The Veterinary Acupuncture Laser Pen Models are intended for use in Veterinarian Clinics are weather resistant for use in the field. They are equally effective at home.  They are water resistant, impact resistant, and equipped with a lightweight aluminum body.
These Veterinary Acupuncture Laser Pen models work great on dogs, horses or other animals. Each comes with additional tips for different types of stimulation and to protect the provider and animals eyes from looking directly into the laser.
There is a choice of three (3) Wavelengths 635nm Red, 532nm Green & 450nm Blue. The laser benefits from the larger 3v battery by providing a longer life and offers a push-button safety switch. Both are great features for the busy vet in or out of office.
What our Customers Have to Say...
"When I found that I could get many of the benefits of acupuncture - which punctures the skin with needles - by using a laser, without having the downside of having my skin punctured, I decided to give it a try. I found LaserLift.com and ordered one. My results have been phenomenal.
I've been doing acupressure and reflexology for more than 35 years and have always been able to get positive results. But the change in results, after starting to use the laser, has been more than I could have ever dreamed. My prostate, knee and back results have taken me back 10 years or more.
I feel like a much younger man and have helped a number of my friends and family to look and feel better. I follow the points that I know and the point finder on your site to know where to use the laser for best results. Keep up the good work, your prices are reasonable and the lasers are great." - Dennis
"The laser therapy has been a tremendous healing addition to my practice and for our family's personal use. It is wonderful in pain relief that is quick with green laser and lasting relief for triggering the body's own healing response with the red.
It has helped with countless health issues in muscular and skeletal. The pain relief in the body is immediate and lasting as we combine them together. I use them in energy flow and massage as well. I love to refer these power tools to anyone." -Bever J. Canfield, ND
"For some time I was interested by acupuncture. Medical doctors say that they must not harm, but they don't have always harmful tools for healing.
I am not a acupuncture specialist, and my experience didn't show good result from acupuncture doctors either. I have several problems, one being severe pain from SCI (spinal cord injury).
I decided to try, it could not be worst than my present state anyway. I bought it and try it: I found out that that spot hurting me were also around acupuncture point, so I treated them with the red laser beam for around 1 to 2 mn and it works..." - Anon.
"I have been using the laser lift systems for almost a year and have so appreciated the journey they have taken me on. Not as a medical person but someone who studies natural healing i felt comfortable using these immediately with the information provided on their web site plus a few books on using light on the acupuncture points. I've been amazed how effective they are on sinus congestion headaches muscle pain and injury.
I applied red and green on a friend bruise and we both watched the dark bruise lightened within minutes. I had an infected tooth and the laser with the dental attachment took the pain away quickly and helped to heal the gum area. I also used a clay pack with goldenseal.
The kit includes great tips to use to keep it sanitary and i purchased their fiber optic cable that allowed for a more intense application on the points as well as safe blood irradiation. My experience with the products have been rewarding and continue to expand with each use.
Add to this they quickly answered any question i had via email and provided excellent customer service." - Anon.